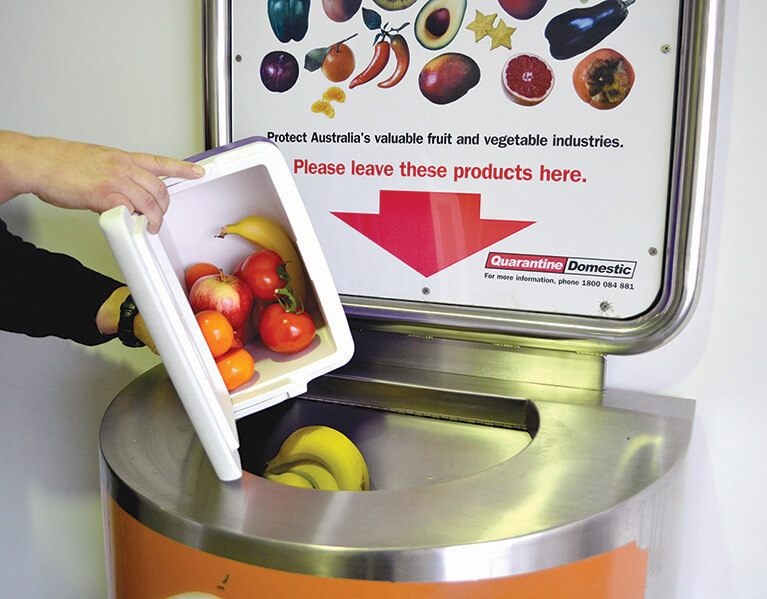 Air travel is a great way to get to your destination in a hurry.
It also allows you to cross state borders without noticing.
Inflight announcements on most airlines alert you to the fact that some fruit, vegetables, plants and cut flowers are not allowed into some ports and just because there isn't a quarantine bin doesn't mean you can bring these things in.
If in doubt about what you can bring 1800 084 881 or your destination state number for more information.
Have a great trip and thanks for protecting our unique environment and primary producers.